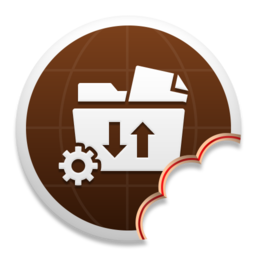 Yummy FTP
1.11.2
Software information
License:
Shareware (Free to try)
---
---
Publisher:
Yummy Software
---
Website:
http://yummysoftware.com
Software Screenshots
Size: 0 Bytes
---
Downloads: 185024
---
Platform: Mac OS X
If you keep data on a FTP server, Yummy FTP will help you access your files quickly and easily. The application has a simple design and a straightforward functionality, but it also comes with a number of useful features, to satisfy your needs. It is offered free of charge and you can have it up and running in no time, on any popular Mac OS X version.

Once you run Yummy FTP, it will immediately ask you to input your FTP's address, as well as your username and password. The application lets you establish standard FTP connections, but it also supports SFTP, FTPS and FTP with SSL or TLS. You can choose one of these connection types on the same window, when you launch the software.

It takes only a few seconds to establish a connection to a FTP server. The application displays your local and remote files on a twin-panel user interface, which enables you to copy data from one place to another by simply clicking and dragging. A series of options are available above the panels, for previewing files, bringing up file details and others.

A particularly useful feature is the possibility of synchronizing local and remote folders. You can choose to sync your files in one direction or another or in both directions. Additionally, the software lets you set up a few parameters, for dealing with similar file names and for scheduling a synchronization job.

Keeping data safe on FTP server can be done as quickly and easily as possible with Yummy FTP.


Pros
The application supports several FTP connection types. It lets you transfer data just by clicking and dragging. It can also synchronize data, in one direction or both.
Cons
A connection profiles manager would be a welcomed addition.
Yummy FTP Awards
---
Yummy FTP Editor's Review Rating
Yummy FTP has been reviewed by Frederick Barton on 07 Oct 2015. Based on the user interface, features and complexity, Findmysoft has rated Yummy FTP 5 out of 5 stars, naming it Essential
---